Question Stems Bookmark
The Question Stems Bookmark can be used by teachers or pupils to help raise the level of challenge and thinking. The bookmark can be used to help improve the quality of discussions during the learning as well as aiding differentiation through the use of targeted questions.
The Question Stems Bookmark is produced using thick laminated card and comes in A4 so that it can fit into a planner and always be there for when you are planning or in the flow of the lesson!
Products can be paid for either by Pay Pal or by using your Debit or Credit Card.
If you would like to pay by using a cheque or electronic payment (BACS) then please use the form in the contact us section to discuss how this can be arranged.
Please allow up to 10 days for delivery after payment has been received.
Question Stems Bookmarks A4 Size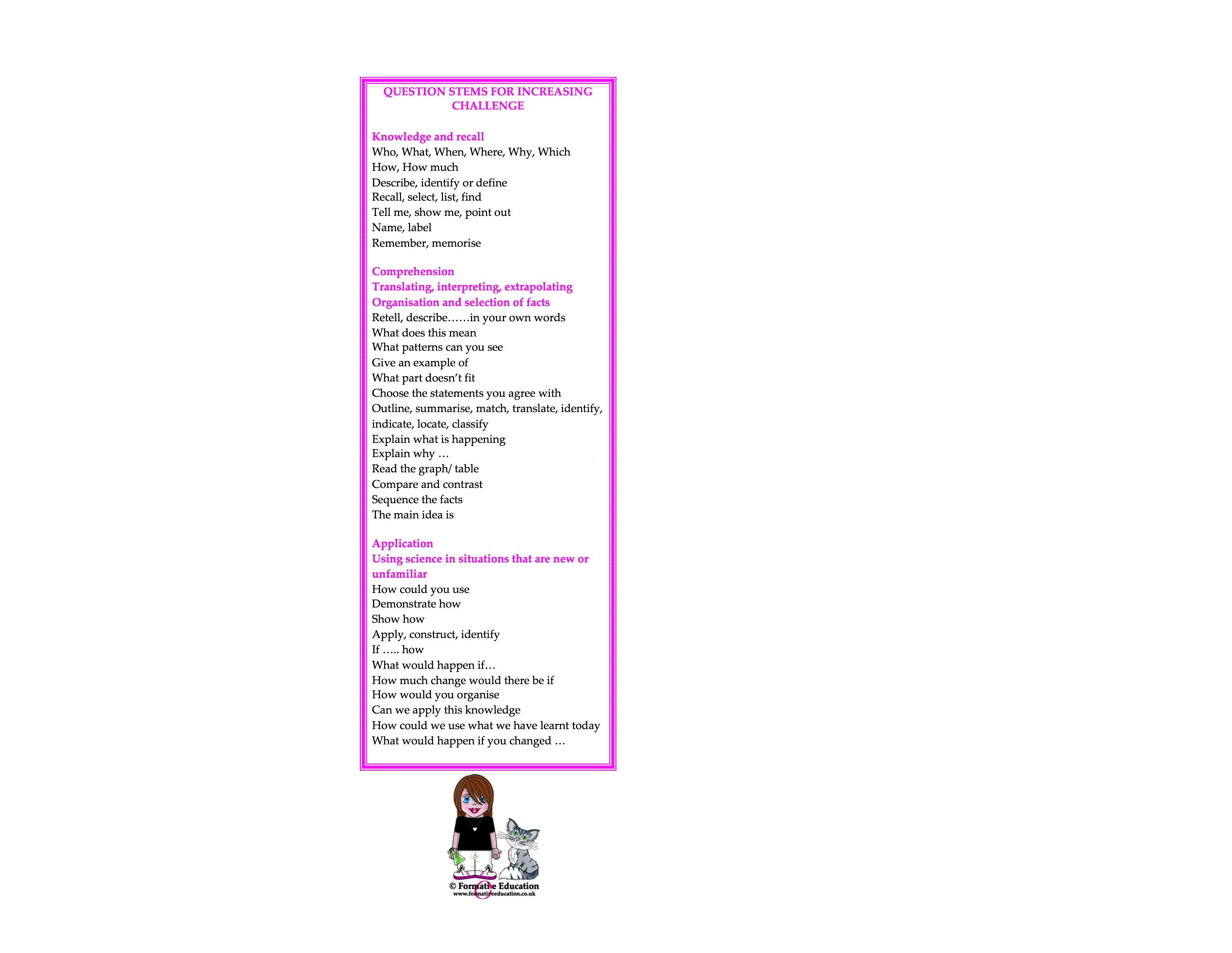 £ 1
Price includes VAT. Postage and Packaging will be charged at £2 per order delivery in the UK. Please allow 10 days for delivery after payment is received. MULTIPLE ORDER OFFERS ARE AVAILABLE Please use the contact form to enquire further about multiple offers.