Feedback Scaffolding Cards
Feedback Scaffolding Cards can be used by pupils, teachers, parents or others to help learners. The cards can help:
Support peer assessment activities.



Support self-assessment activities.
Produce feedback on work.
Generate differentiated learning intentions or success criteria for lessons.
Generate differentiated questions for pupils to answer.
Each pack of Feedback Scaffolding Cards includes 40 laminated cards that have sentence stems for strengths on one side and areas of development on the other.
Feedback Scaffolding Cards have been produced to complement thinking taxonomies and the National Curriculum.
Products can be paid for either by Pay Pal or by using your Debit or Credit Card.
If you would like to pay by using a cheque or electronic payment (BACS) then please use the form in the contact us section to discuss how this can be arranged.
Standard Postage and Packaging is £2 and please allow up to 10 days for delivery after payment has been received.
Feedback Scaffolding Cards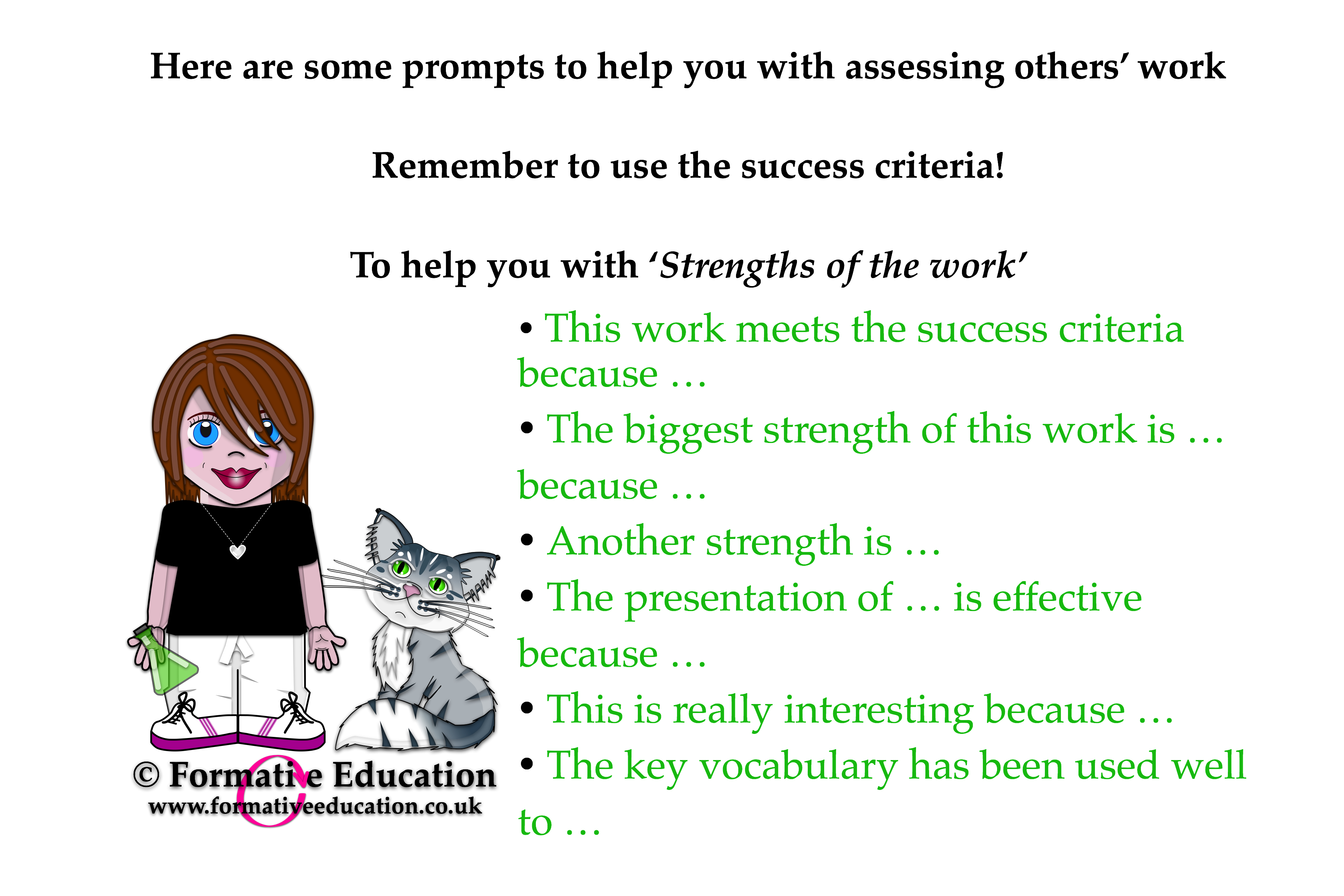 £ 20
Price includes VAT.
Postage and Packaging will be charged at £6 per order for delivery in the UK.
Please allow 21 days for delivery after payment is received.
SPECIAL INTRODUCTORY PRICE
The strength feedback sentence stems have been developed to enable learners to have a greater comprehension about their work and how it relates to the success criteria.
The improvement feedback sentence stems have been developed as questions to encourage learners to engage with and act on the information provided. The improvement feedback sentence stems are also structured to move learners' thinking forward and provide them with next steps in their learning.
Together both sides of the cards will strengthen learners' understanding of themselves as learners and how they can progress, develop and improve the work they are doing.