Formative Education Limited's vision is to support educators in making a positive impact on all learners in their classrooms through facilitating immersive, sustained, reinvigorating and empowering continual professional development (CPD)
Having previously worked for many years as a teacher and leader, I have been supporting educators to address their identified needs and facilitate CPD experiences since 2002. This has involved working alongside schools at whole school, departmental and individual level both in the UK and abroad.
I have worked with a wide range of organisations on a variety of issues that affect secondary and primary education, not only in science but whole school and in the wider education context.
In my previous role as the Co-Head of National Science Learning Centre Programme I co-led a large team who created and facilitated CPD to science educators throughout the UK. Both Ofsted and other external evaluators have cited the positive and long-term impact of these CPD experiences.
I have a wealth of experience designing and facilitating a broad range of flexible CPD experiences across the UK and originating innovative and creative curricula based on a sound evidence base including data and research done as part of my PhD, which is in the field of Assessment for Learning and focuses on feedback in classrooms.
I have written and facilitated courses covering a wide range of topics and specialise in the main in:
All aspects of leadership including coaching;




All areas of Assessment for Learning including questioning, feedback and marking, meta-cognition, Mindsets;

Differentiating for Learning;

Pedagogical practices;

Physics teaching for specialists and non-specialists;

Practical science;

Planning and facilitating effective CPD.



It is by drawing on these experiences that Formative Education Limited has been established - to encourage and support all educators to enable themselves and their pupils to become the best that they can.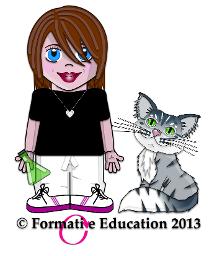 Little Ms AfL
and
AfL Pet
AfL Pet Top Tips with Little Ms AfL can be found on the YouTube channel link below.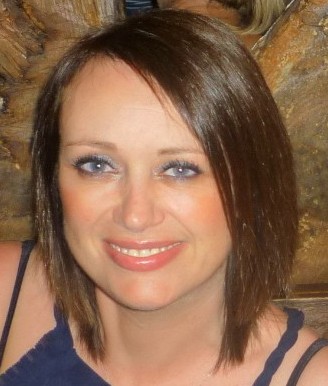 Andrea Mapplebeck
Education Consultant
Testimonial

I wanted to thank you again for the CPD session last week. The department have told me that your session was the most helpful session they have ever had so thank you.
On a personal note; I was formally observed on Thursday and I used the bees resource I started in the session. I received some extremely positive feedback and especially in regards to the differentiation that I used within the lesson. I was graded as outstanding - so thank you again for the ideas!
L Goddard - Secondary School Head of Science
News
Having successfully completed my Doctorate examining oral feedback in the classroom, I am very excited to announce that the article related to the study, which I co-wrote with Lynda Dunlop, has been accepted for publication. It is published in Research in Science Education, and entitled
'Oral Interactions in Secondary Science Classrooms: a Grounded Approach to Identifying Oral Feedback Types and Practices'.
Its DOI (digital object identifier) is https://doi.org/10.1007/s11165-019-9843-y .
Do let me know your thoughts if you read it.
Online courses - I have been working with Chris Harrison and Dylan Wiliam to develop some online courses for the National STEM Learning Centre. Details can be found using the following links:
Tel: 07950 018391
Email: info@andreacm.co.uk
Twitter: @FormativeEdLtd
@LittleMsAfL
LinkedIn: http://www.linkedin.com/pub/andrea-mapplebeck/59/865/868